$5,471 from 59 donors
$5,000 goal met!
Classroom/Safety Fence Project: Help [SOUP] provide an excellent and safe educational environment for the children in Uganda
Famous Philosopher John Dewey once said, "Education is not preparation for life; education is life itself." The African [SOUP] strives to improve the lives of Ugandan Children through education by building a school and providing excellent teachers in the rural village of Namatumba. We are committed to providing quality education to the children in our care so that they can become innovators in their community and be equipped with endless opportunities to create their own future.
To ensure that this happens, we are currently fundraising in order to complete our primary 7 classroom and to build a safety fence around the entire [SOUP] campus. We are not able to guarantee that our children can attend school safely every day and provide an excellent learning environment for them without your help. In order to accomplish this goal, we need your support to raise $5,000. Your donations will allow us to extend our education program to accommodate children up to grade primary 7 and ensure that parents can send their precious young ones to school each day knowing that their safety is one of the [SOUP]'s first priorities.
We strive for a stronger Uganda with endless opportunities for vulnerable children to become leaders within their communities. Let's make a difference together!
Read stories of real lives changed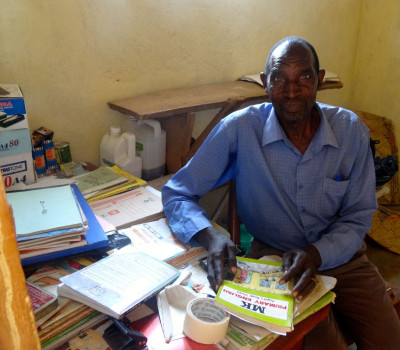 Paula
and 26 others gave the education and safety of children in Namtumba, Uganda
Dedicated to Success
Teacher Ben loves children. He has nine of his own and has spent 32 years working as a teacher in Uganda. At the [SOUP] school he wears many hats--from teaching Mathematics/English to third graders, leading the scouts troop and acting as Director of Studies. Since coming to work with us he ...
read more

Brooke
and 13 others gave the education and safety of children in Namtumba, Uganda
A Teacher in the Making

Michael
and 17 others gave the education and safety of children in Namtumba, Uganda
David Dreams Big
About the SOUP
The SOUP empowers children in Namtumba, Uganda through education, holistic care and micro-financing initiatives. By entrusting them with meaningful work experiences and providing 360 degrees of support through nutrition, education and health care, we hope to empower the children of Uganda to become entrepreneurial-minded and move towards sustained future employment for themselves and their community.
Check out our Website: http://theafricansoup.org/